Pinhole camera with a bit of Weetbix box
For a quick bit of fun, I thought it'd be cool to:
take a small piece of Weetbix box
punch a coarse hole in it
tape some aluminium foil over the hole
push the head of a pin through the aluminium foil
hold it over a camera flange to take some photos
Pinholes are small. Mine was somewhere around 0.4 mm, and with a focal length of approximately 46 mm, that puts it in the ballpark of f/100. Not much light gets to the sensor, and I was handholding the camera, so I was forced to increase the film speed to compensate, resulting in the fairly noisy images you'll see below. It was still a lot of fun to play with a pinhole and get that "low-fi" look on some of the photos with light sneaking in through the edges where I can't have been holding the weetbix box close enough to the flange.
Cat
46 mm, f/100, 1/30 s, 6400 ISO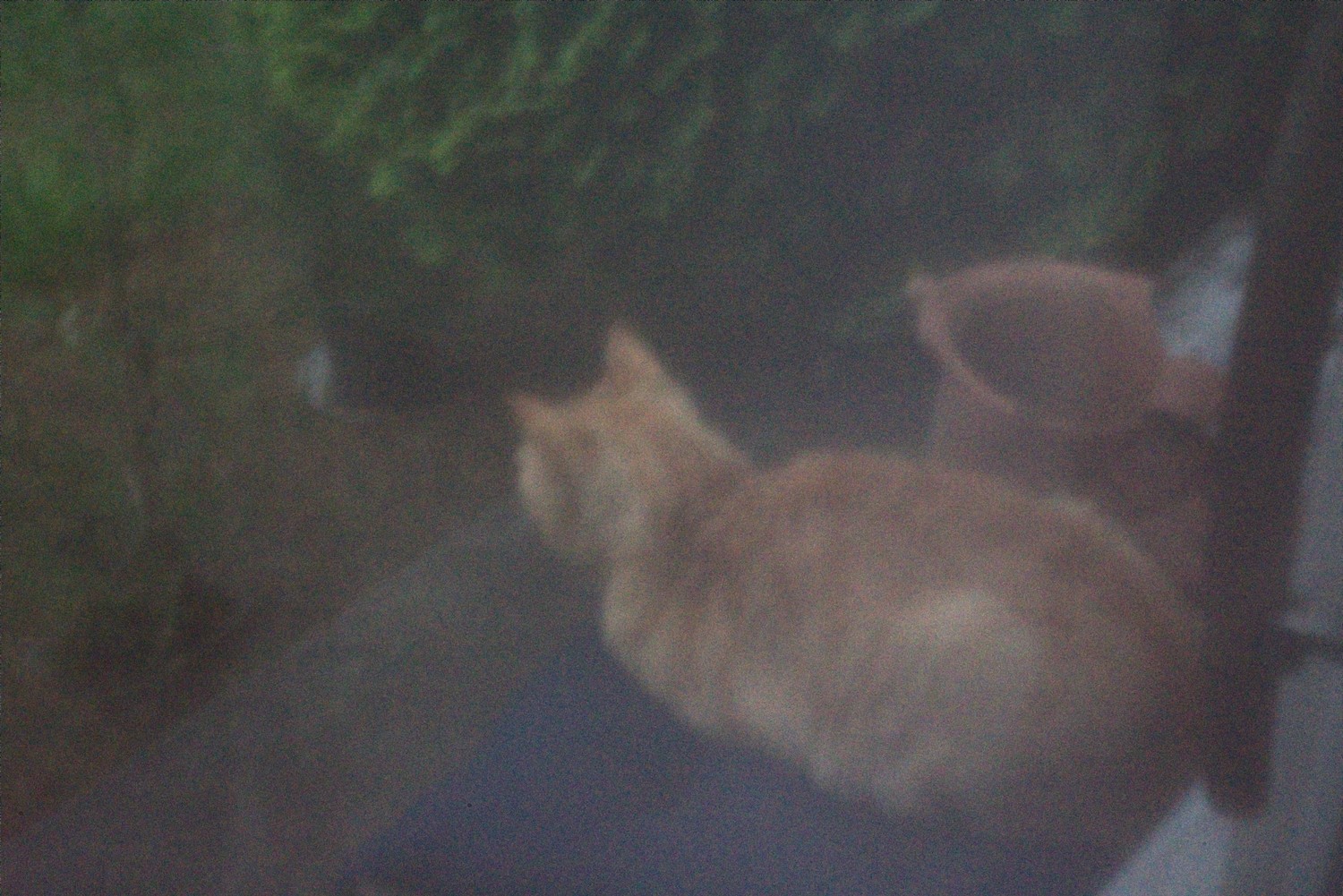 Bush
I kind of like the light leak toward the top of the image.
46 mm, f/100, 1/30 s, 6400 ISO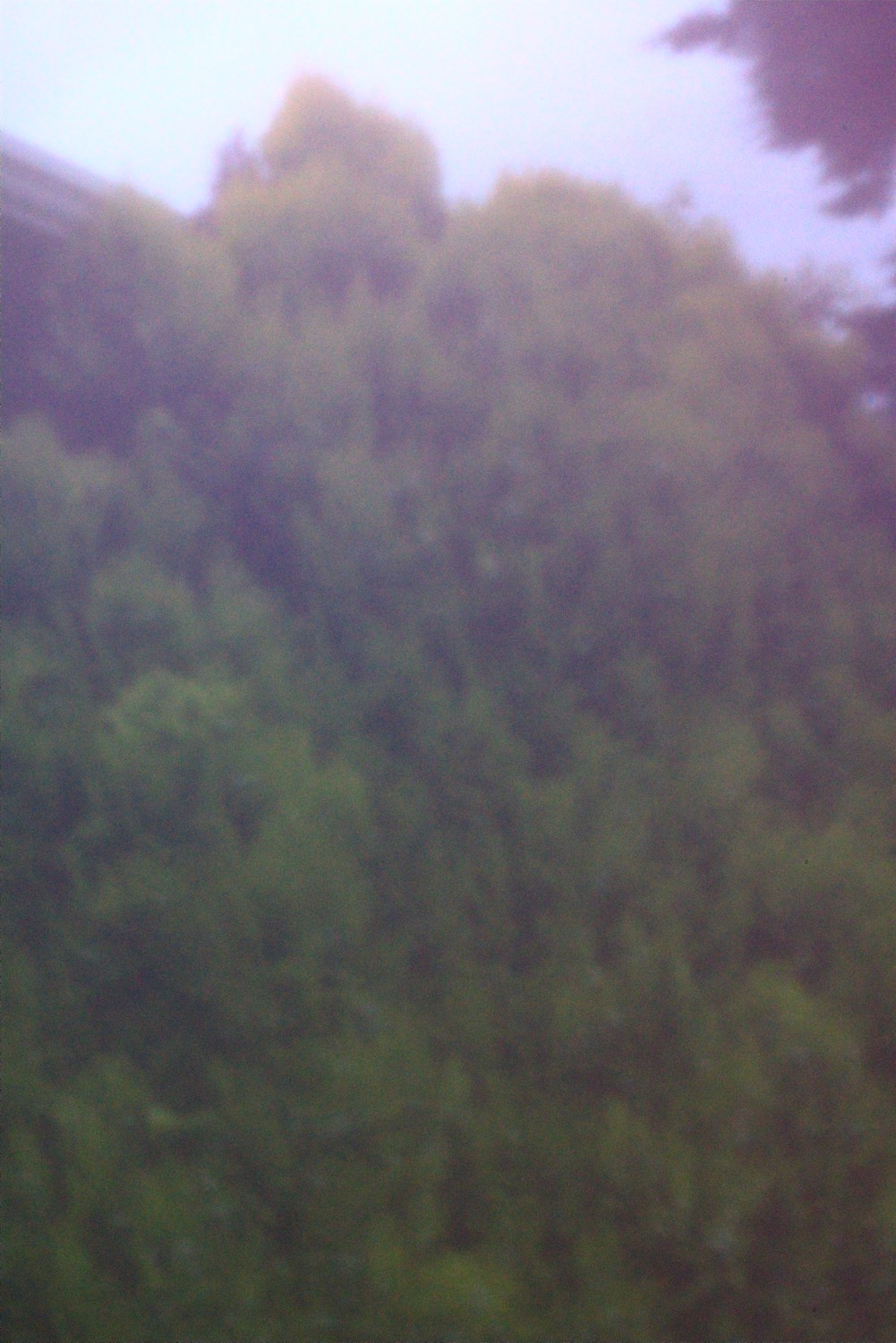 Window
This photo's only here because of the low-fi light leak.
46 mm, f/100, 1/40 s, 6400 ISO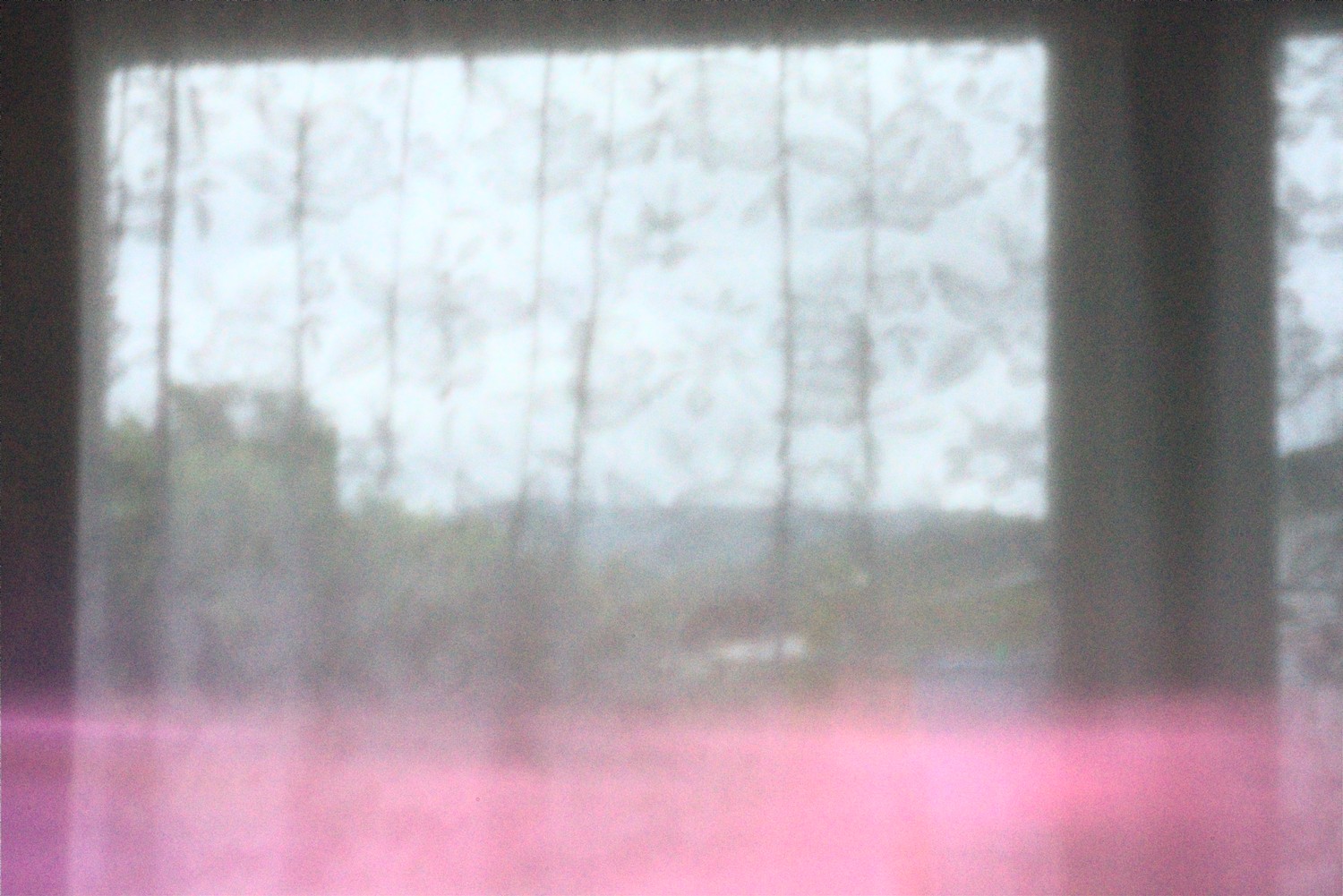 Car
Pinhole boasting equal clarity on objects near and far. Also a cheeky light leak across the bottom of the image.
46 mm, f/100, 1/125 s, 6400 ISO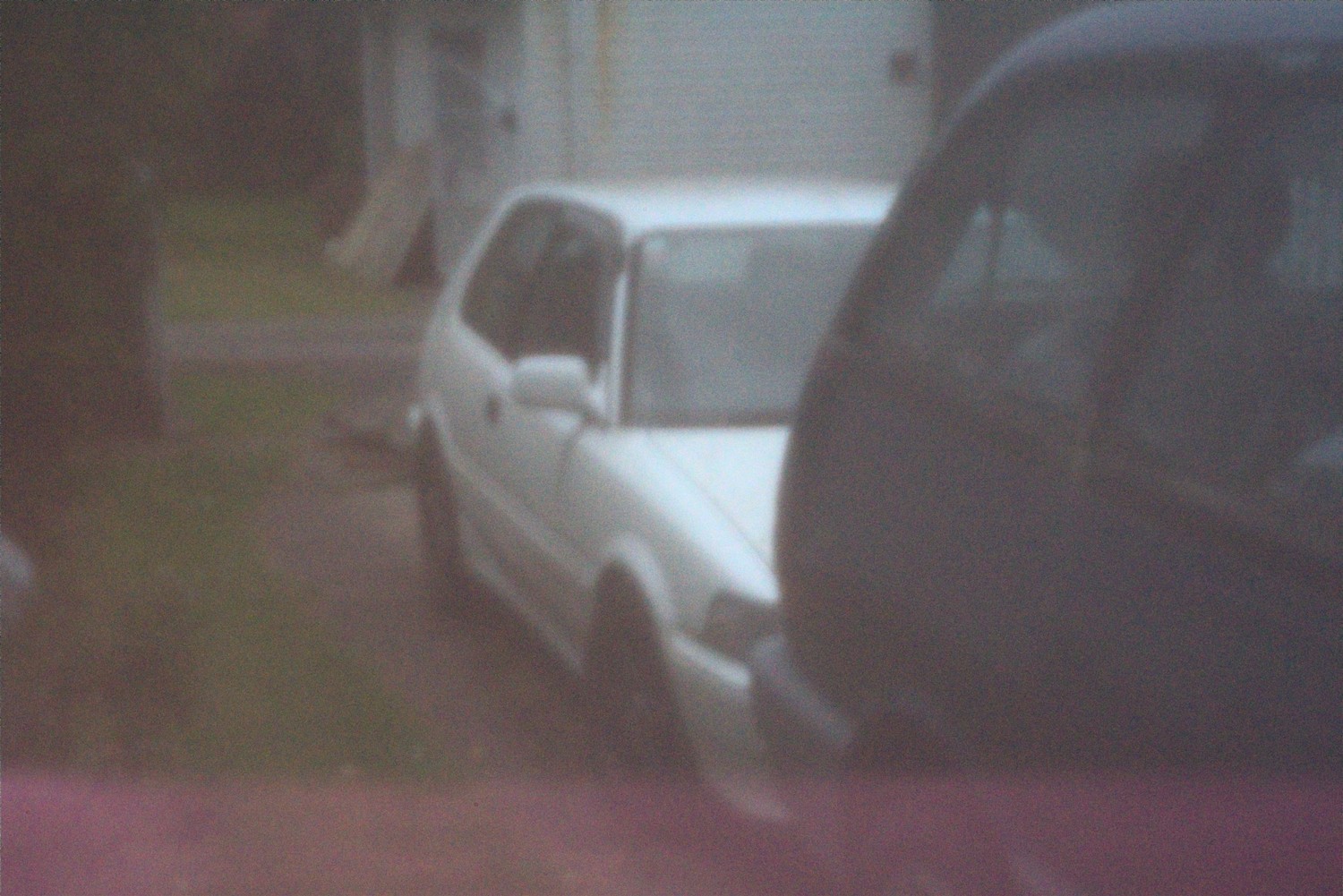 Fuchsia
Holding a piece of cardboard over the flange of the camera while handholding the camera is harder than you think.
46 mm, f/100, 1/80 s, 6400 ISO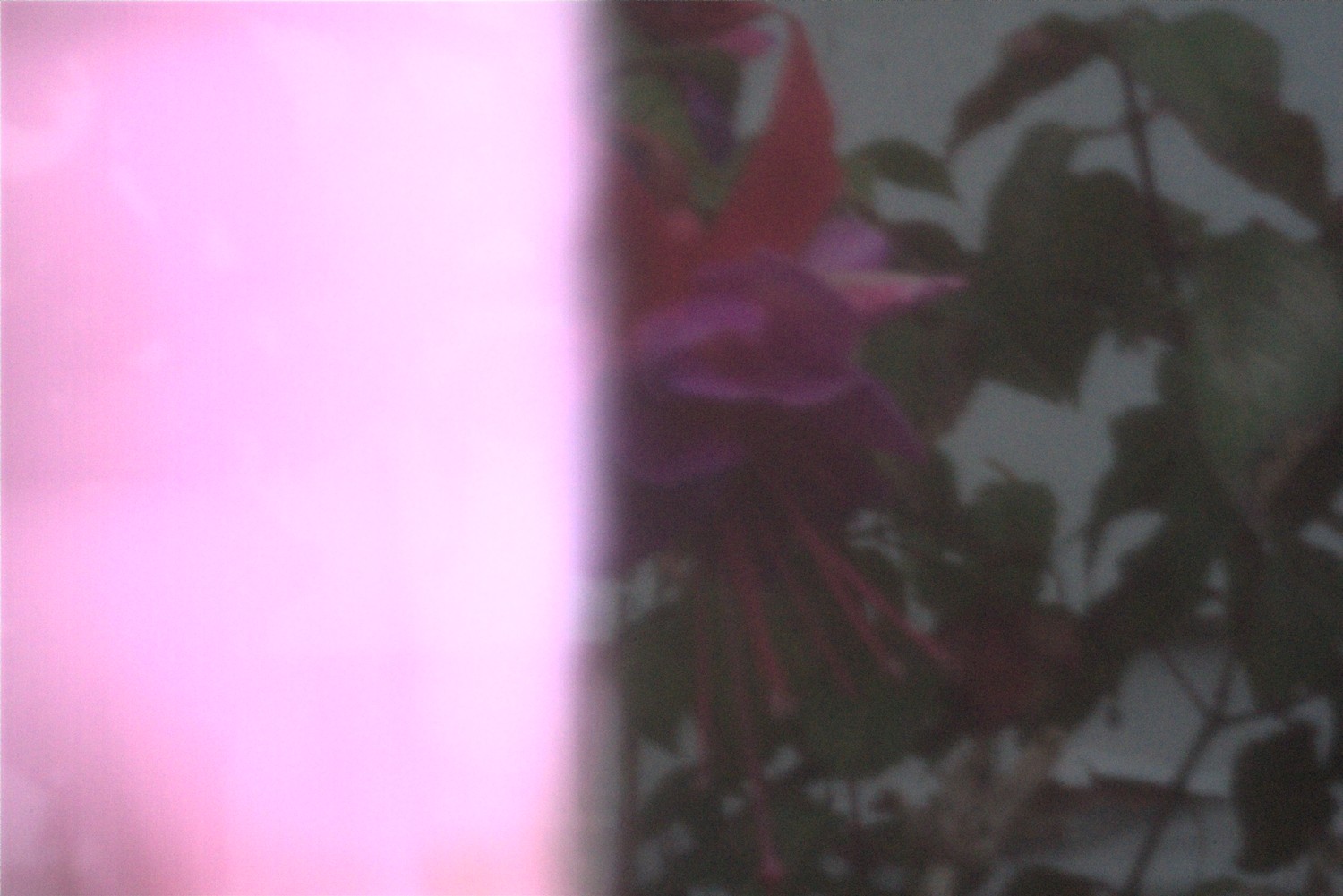 Let's try again more carefully and with a longer exposure.
46 mm, f/100, 1/30 s, 12800 ISO